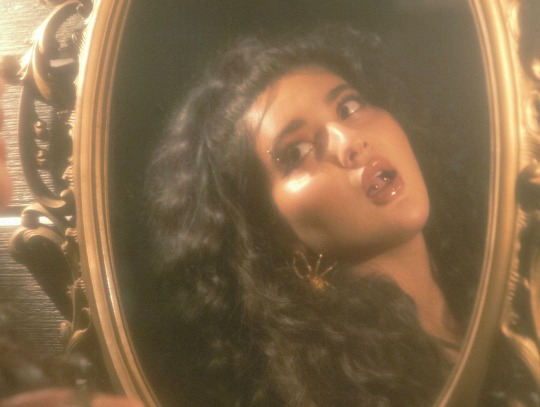 Photo: Yoshi (NEEX) Uemura
Our favorite Moroccan beauty queen Dounia is blessing us with an utterly gorgeous visual for "DELIGHTFUL," which is taken off her latest project THE SCANDAL. A prominent advocate for LGBTQ+ rights and body positivity, Dounia uses her artistry to guide her devoted audience to kindness. 
In her passionate "DELIGHTFUL" music video, Dounia sheds light on her intimate lyricism, and, if we do say so ourselves, she does a mighty fine job at it. Dounia is entirely surrounded by burning candles in this cinematic depiction. With her haunting crooning layered over a tasteful piano arrangement, this calming tune drags us into Dounia's chamber of wholehearted music, reminiscent of the closeness we feel in the accompanying visual. 
Although the rising R&B artist is only 22, she connects with her listeners in ways not many other musicians can. Dounia spoke further on "DELIGHTFUL," sharing, 
"It's wild to me. I was sad one early, early morning and decided to open up Logic, sleepy whisper into the mic over some piano and ended up ultimately creating 'DELIGHTFUL.'"
Watch the video for "DELIGHTFUL" below: