Deaton Chris Anthony and UMI Link for the Bittersweet "Sonshine"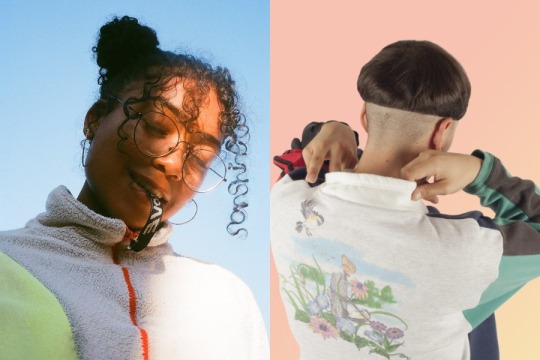 Deaton Chris Anthony is a name you may not be readily familiar with, and that is a damn shame, as the Los Angeles-based artist is crafting some of the best retro-futuristic R&B out there. Currently working towards his debut album BO Y, Deaton Chris Anthony has spent a good portion of the last year teasing out his otherworldly mixture of chillwave and R&B. And with the release of his latest sun-soaked showing, Deaton Chris Anthony invites one of R&B's most promising up-and-comers to join in on the magic.

"Sonshine" sees Deaton Chris Anthony linking up with bedroom R&B artist UMI for a track wholly true to its namesake. The ethereal bout of R&B from another dimension is not Anthony's first collaborative effort, as earlier this year saw him joining forces with genre-defying New York group Triathalon to deliver the groove-inducing "Mr. Call You Back." Wherein "Mr. Call You Back" could serve as the perfect soundtrack to an inter-dimensional disco, "Sonshine" arrives as the first rays of sunshine breaking through an overcast gray sky.
Opening on minimalistic and immaculate touches of production before unfurling to reveal UMI's light-as-air vocals, "Sonshine" plays out like a dream. That is not to say there are no clouds to be seen. Behind the array of idyllic vocal stylings and production, UMI's words hint at a lingering melancholy, "I been hoping that I could try to find my mind again/ I wake up just to die just to cry just to find something different and then try again." There is a bittersweet element to the entire affair, akin to laying in bed all day while hints of golden sunshine creep around your bedroom walls.
Listen to "Sonshine" below:
For more from UMI, revisit our  "All Eyes On" performance and interview with the bedroom R&B artist below.

July 12, 2019