MASN Enlists Trippie Redd For the "Psycho!" Remix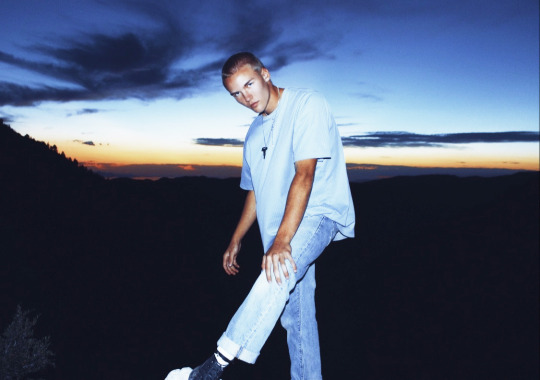 Photo:  Allison Hunter  
Nineteen-year-old rising artist MASN hit the creative jackpot earlier this year when his song "Psycho!" became part of a viral trend on TikTok. The track spread across the internet like wildfire, thanks to 1.5 million TikTok users and counting dubbing videos about their pet peeves with the line "I might just go psycho." Today, the super chill "Psycho!" is getting a little extra sauce with a remix featuring Trippie Redd.
The track is an airy, almost eerie, production about a party that gets a little out of hand, with MASN finding himself surrounded by too many, too drunk ladies. His verse is about trying to escape the chaos, chiming in "I just left in the Porsche / I'm moving too fast I cannot slow it down / On my way to the morgue / I'm dying young if I don't slow it down." The verse also references a tumultuous breakup; MASN expressed that the lyrics are a "collage of different feelings" he was experiencing when he wrote the song.
Trippie's verse breaks up the melancholic affair, adding an extra dose of angst. His quick addition reads almost like a checklist for young rappers: no photos, lambo, glocks, stealing your girl. Regardless, it's still a fun little bonus to the intoxicating lull of the original.    
MASN is spending his quarantine in his hometown in Utah, working on a gamut of new music, so we can look forward to more tranquil and infectious tunes in the coming months. In his writing process, he says he aims to create "a refreshing world you can experience through the music."

With "Psycho!," we'd say MASN hit the nail on the head.  
Listen to  "Psycho!" below:
April 14, 2020