Harry Hudson Proves He Knows When It's Over in  "Pendulum"
Photo Credit:  Anthony Cabaero
With his new single "Pendulum," Harry Hudson is picking up right where "Just Slide" left off. Before his European tour this fall, Hudson has just dropped a groovy new track. that leaves you wanting more.  "Pendulum" a quick snapshot into the total end of a relationship, and Hudson's a natural storyteller. This upbeat R&B-pop ballad describes an entire moment in time. In "Pendulum" Hudson knows it is the end of something special, and it's important to not linger. In the chorus, he sings so earnestly, "Time to call it quits, 'cause it's done. No more back and forth, like a pendulum. Let it swing."
Cathartic in nature, Hudson's produced a beautiful release. We dare you to try and not sing along to the hook "let it swing," because it's impossible. Listening to Hudson croon about closing the door on something that absolutely must end is regrettably relatable. On the meaning behind the song, Hudson said,  
"'Pendulum' is a song I wrote after I matured from the relationship 'Just Slide' was about. I'm not wondering 'what if' anymore and am confident enough to walk away when the back and forth starts and I know the person isn't right for me."
The sentiment of this song stretches far beyond just the end of a relationship. It signifies the feeling of ending anything in life that's completely overdue and keeps coming back, much like a pendulum.  
Need more Harry Hudson? Check out his performance and our conversation with him below:
And grab tickets to see Harry Hudson in Europe this October here!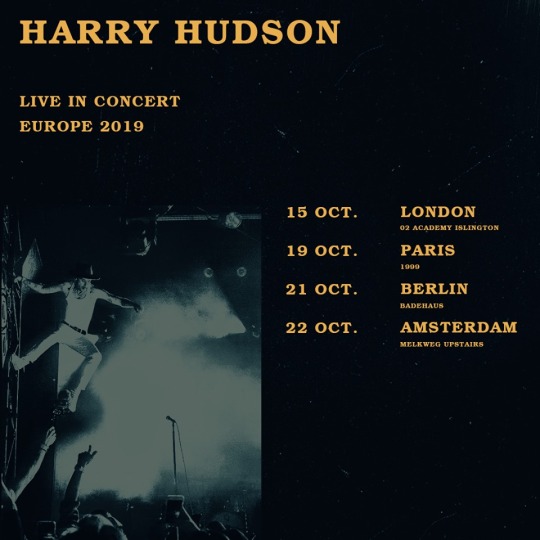 September 13, 2019