dhruv Makes Us 'For the Archives,' an Uplifting Quarantine Playlist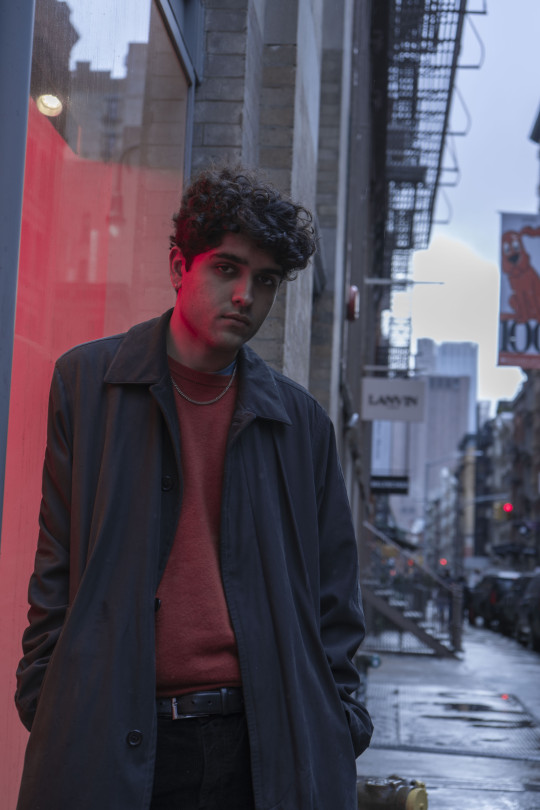 Music is a saving grace. That notion holds equally as true for both the people who frequent these pages and the artists featured on them. As the ongoing novel coronavirus situation continues throughout the world, we wanted to invite dhruv, an enviable up-and-coming artist, to share the uplifting playlist that is getting him through these unprecedented times.    
———————
We are living through a surreal time that will inevitably be described in history textbooks in the decades and centuries to come. I'd like to playfully imagine that the historians of the future, attempting to understand how we grappled with the bleakness of the COVID-19 situation, will look to the role music has played in uplifting so many of us, and submit this playlist as a part of their historical record. For this reason, I have named the playlist "For the Archives."

I hope you like this eccentric mix of songs, some of which I listened to on better quarantine days (see "XS," "Wishful Thinking," "How Does It Feel?"), others of which I put on loop when I was bogged down by the grimness of it all (see "Sad," "Cayendo" and "Wolves").
Stay safe and well, everyone.

TRACKLIST:
Victoria Monét -  "Moment"  
Jaz Karis -  "Petty Lover"
Samm Henshaw -  "How Does It Feel?"
ODIE -  "Slowly"
Remi Wolf -  "Woo!"
Alexander 23 -  "Sad"
Frank Ocean -  "Cayendo (Side A - Acoustic)"
The Weeknd -  "Save Your Tears"
Jensen McRae -  "Wolves"
Rina Sawayama -  "XS"
Ariana Grande -  "better off"
Kindness, Jazmine Sullivan -  "Hard to Believe"
Sipprell -  "Journey"
Reaper -  "HEADY"

April 30, 2020