MIKNNA'S  "MIRAGE" Is A Shimmering Lucid Daydream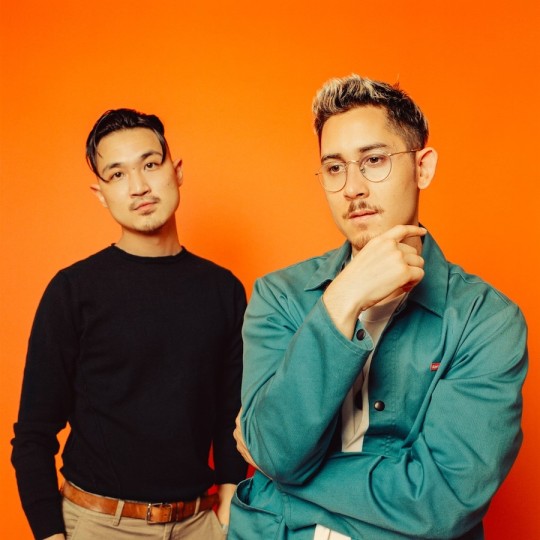 Funky-fresh electro-R&B duo Ken Nana and Mike B., known to fans as  MIKNNA, have dropped another summer bop for your poolside playlist.  "MIRAGE," which arrived Aug. 7, will transport you to a warm wonderland of imagination and illusion. The shimmering synths and groovy beat crafted by Nana suit Mike B.'s smooth vocals and bouncing bars perfectly. The result is a catchy yet refreshing musical ride amongst palm trees and rays of sunshine. Lyrically, MIKNNA addresses the illusive nature of love and physical attraction, comparing the mind games of a romantic pursuit to that of the hallucination of a mirage–water in the middle of a desert.  
MIKNNA has made a pledge to release new music every three weeks until the end of the year, and we are eternally grateful. Since joining forces in 2016, Ken Nana and Mike B. have been rolling out dreamy R&B delicacies with astonishing speed and impressive execution. Their debut album Escape delighted new and old fans alike with its subtle nostalgic 80s vibes and soulful melodies. Grab your favorite swimsuit, put on your shades, and get ready to turn up the summer vibes to max volume.  
The pair spoke on the inspiration for "MIRAGE,"
"'Mirage' captures a very nostalgic feeling for us. It's about coming to the realization that the person you've been falling for has been leading you on by creating a beautiful illusion of what they think you want to see."  -Ken Nana

"I love that we're diversifying the MIKNNA sound by both getting more involved on all sides of the instrumental & vocal production.  I think we've caught a nice groove in refining substance in our writing over the past year as we're continuing to explore, discover, and blend different genres together which makes us approach each record with fresh ears."  -Mike B.

Revisit our thoughts on MIKNNA's last single  "Summertime Shine" here.  
August 7, 2019